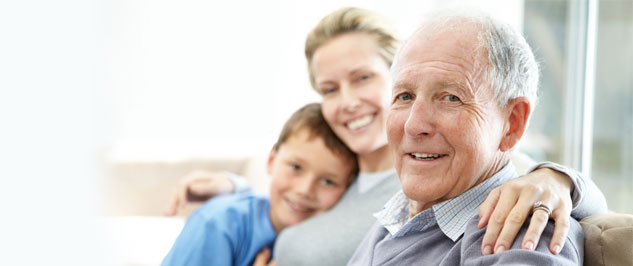 Bereavement Counselling
Bereavement counselling can help you to understand your grief and also help you to develop your own coping mechanisms. If your sense of loss seems overwhelming, or if your life is being taken over by grief, then Therapy Services can help.
how can it help?
During the early sessions you will be asked about your loss, your relationship to the deceased, and about your life now. Answering these questions can bring up a range of emotions including sadness, anger and guilt. Crying and shouting is often used to express these emotions and these are perfectly acceptable during counselling. Often people find that simply having a place where they can talk openly and freely about their loved one without worrying about anyone else can be very beneficial.
Bereavement counselling is open-ended: some clients may only require a couple of sessions; others will continue until they feel able to cope alone again.
Grief often involves a range of different emotions and reactions, these can include anything from shock, numbness and anxiety, to anger, sadness and guilt. Counselling can provide reassurance that these feeling are completely normal and help you to work though your feelings at your own pace.
There is no set rules for grieving, although if there is a noticeable lack of emotion or an emotional response so overwhelming that it begins to affect your employment, education or personal relationships then it may be best to seek bereavement counselling sooner rather than later.
Turning to bereavement counselling after the loss of a loved one does not mean that you are weak and unable to cope. Instead it should be seen as a positive step towards a new future.
children
Children's reactions to grief can be just as intense as adults, though they will often not display it in the same way. Children are often unable to explain their feelings of grief as effectively as adults but this doesn't mean that they are not experiencing it.
Behaviour changes can be one indication that a child is grieving, they may become aggressive or withdrawn or you may notice changes to eating or sleeping patterns and their ability to concentrate. Allowing children to draw, paint, write stories or talk about their feelings are all ways that we can help children to express what they are feeling.
Many children can find comfort and understanding following the death of a loved one by attending grief counselling as this allows them the chance to express their emotions in a safe environment alternative to the home. Many children find it easier to open up in a "neutral" environment away from relatives as they often worry that they might upset other family members by discussing their feelings. If you are concerned about how a child is dealing with grief please call us to discuss the options available.
available to all
We believe that bereavement support should be available to all. If you feel that you might benefit from bereavement support, but are concerned about the cost, please contact us as we offer a number of reduced cost sessions (£35 instead of £50) each week specifically for bereavement clients.
Bereavement counselling is also available by phone. These sessions can be useful if you are unable to get to our offices or some people just prefer to talk from the comfort of their own homes. Prices for telephone counselling are £25 per hour or £15 for a 30 minute session.